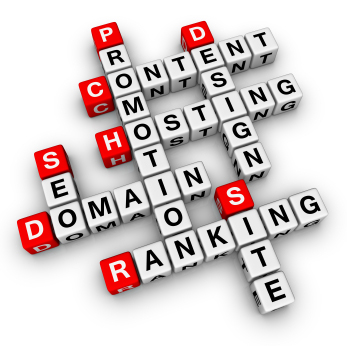 WEBSITE DESIGN AND DEVELOPMENT SERVICES
How many times have you been asked "Do you have a website"? If you are not taking advantage of this opportunity to educate existing and potential customers, then you are missing out on an important marketing tool. For a reasonable up front investment, your potential return can be unlimited. The "Information Highway" leads to the road of your business success!
Basic Website Package Includes:
HOME PAGE
CONTENT TIPS
The "Home Page" is usually the first page that is viewed or "landed" on. With that in mind, the "Home Page" content must grab the users attention immediately to encourage them to browse the inside pages too.
Establish your credibility by introducing your product or service in a convincing way.
Have a clear "call to action" area for the consumer to purchase, call, email or visit an inside page for more information.
We are just an email or phone call away!
Custom Designed Responsive Website.
Responsive layout for optimal viewing on all devices.
Complete set up of hosting service, domain name and email accounts
Three prototypes (comps) will be designed and uploaded to a live link for your review.
A custom designed logo and header. (logos will be supplied to you in multiple formats for you to use in other marketing projects).
All code is specially written to be "Search Engine Friendly" using the latest technology. Meta tag descriptions and keywords are included in the written code.
Contact Form.
Site Index
Personal contact with the professional website designer throughout and after the development of your project.
Submission to search engines when completed.
Ongoing...24/7 Technical Support.
Additions: (These can be added at the time of your original design or at a later date)
Hosting Services offered or Hosting service of your choice will be used.
Social Media account set up.
If you are a little overwhelmed, don't be. I will walk you through the whole process explaining all features offered and how to make them work for you.