I would like to tell you my story - having Pulmonary Fibrosis (PF)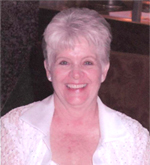 In March, 2008, I was diagnosed with PF. I did not know anything about the disease. It was a shocker, and I knew a life changing moment. It is a debilitating disease by progressive scarring of the lungs. This scarring causes the lung's tiny air sacs, called alveoli, to thicken and stiffen, making them less able to function and provide the body with the oxygen it needs. The average life longevity is 3 to 5 years. I live "one day at a time" praying that research will find something to cure PF or at a minimum stop the progression. I am not a candidate for a lung transplant. I am not sick enough yet and age is a factor.
Facts
There is no known cause, treatment or cure for PF.
There are as many patients dying a year from PF as patients with breast cancer.
40,000 people will die from PF this year. Of the other 128,000 suffering from PF,
only 350 will get lung transplants, the only life saving option.
Four times as many people have PF as Lou Gehrig's disease or Cystic Fibrosis(CF),
yet PF received just $18 million in 2007 compared to $85 million for CF.
Golf Event on November 7, 2009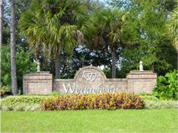 I am dedicated to support the efforts into finding a cause, treatment and cure for PF.
I will be hosting a four (4) person scramble Golf Event on November 7, 2009, at Wedgefield Golf Course, in Orlando, FL.
The Coalition for Pulmonary Fibrosis (CPF)
assists tens of thousands of patients with education, resources, referrals, advocacy and support and directly accelerating funding for new research into understanding Pulmonary Fibrosis. CPF serves as a national voice for PF on Capitol Hill, partners with dozens of medical centers specializing in the treatment and study of PF, and other organizations, such as the American Thoracic Society, who share in our commitment to curing PF. These are only a few of their many charges to help fight PF.
Click Here for information on sponsorship opportunities. I guarantee it to be a fun day and with your help a very prosperous one for Pulmonary Fibrosis Research and Patient Support Services
Please join me in this fight.
Thank you,