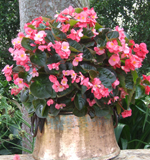 What makes container gardening so perfect?
"If you want instant gratification and beautiful color combinations, garden in containers"
A great way to get more garden in a small space.
Gives that little extra "pop" of color and texture to your landscape.
Gives your home a cozy cottage feeling and adds color to those empty spaces.
I use annuals & perennials to make sure the color lasts through out the whole season.
SIMPLICITY! Just add water and a little trimming and enjoy!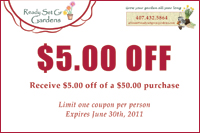 Container Gardens Bring the Outdoors In!
We Specialize in: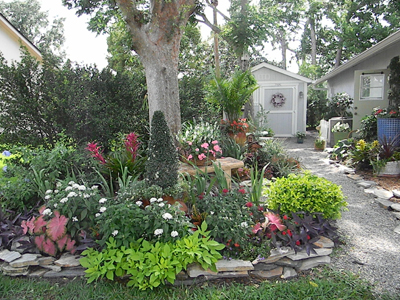 Flower Baskets
Minature Gardens
Children's Gardens
Window Boxes
Herb Gardens
Vegetable Gardens
Vintage Containers
Entry Way Designs
Special Occasions
Custom Gardens

Purchase a Container Garden Gift today to brighten the world of that special someone in your life!

Free delivery in the Central Florida area. Including Orange, Seminole, and Brevard Counties.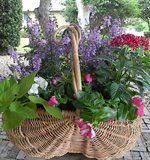 Basket Arrangements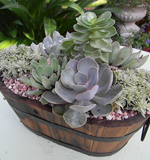 Succulents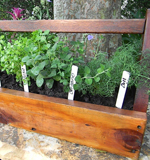 Herb Gardens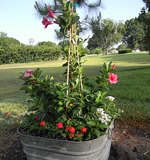 Custom Arrangements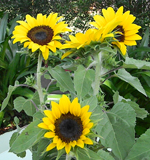 Seasonal Favorites